Grid-scale energy storage
Reliable, scalable, safer.

Grid Integration
UTILITIES
Energy storage to meet demand for Smart Grid back-up power supply and renewable energy integration.
Behind-The-Meter
COMMERCIAL / INDUSTRIAL
Flexible configurations to serve a variety of applications for commercial and critical power needs.
Designed to meet the challenges of a fast growing Energy Storage market
Energy storage comes in a wide range of formats. Yet, most solutions still fall short in optimizing your power storage requirements. The drive for improved alternatives continues.
Now, Aestus Energy Storage presents a new approach. Combining proven technologies with innovative engineering, our solution works safely and reliably in nearly all applications – for 1 MW projects and up – to supply storage capacity for utilities or behind-the-meter applications.
The distinct advantages of Aestus provide a greatly improved solution for the increasing demand for energy storage – for applications from renewable energy integration and smart grid distribution, to behind-the-meter control of peak demand costs and critical power back-up supplies.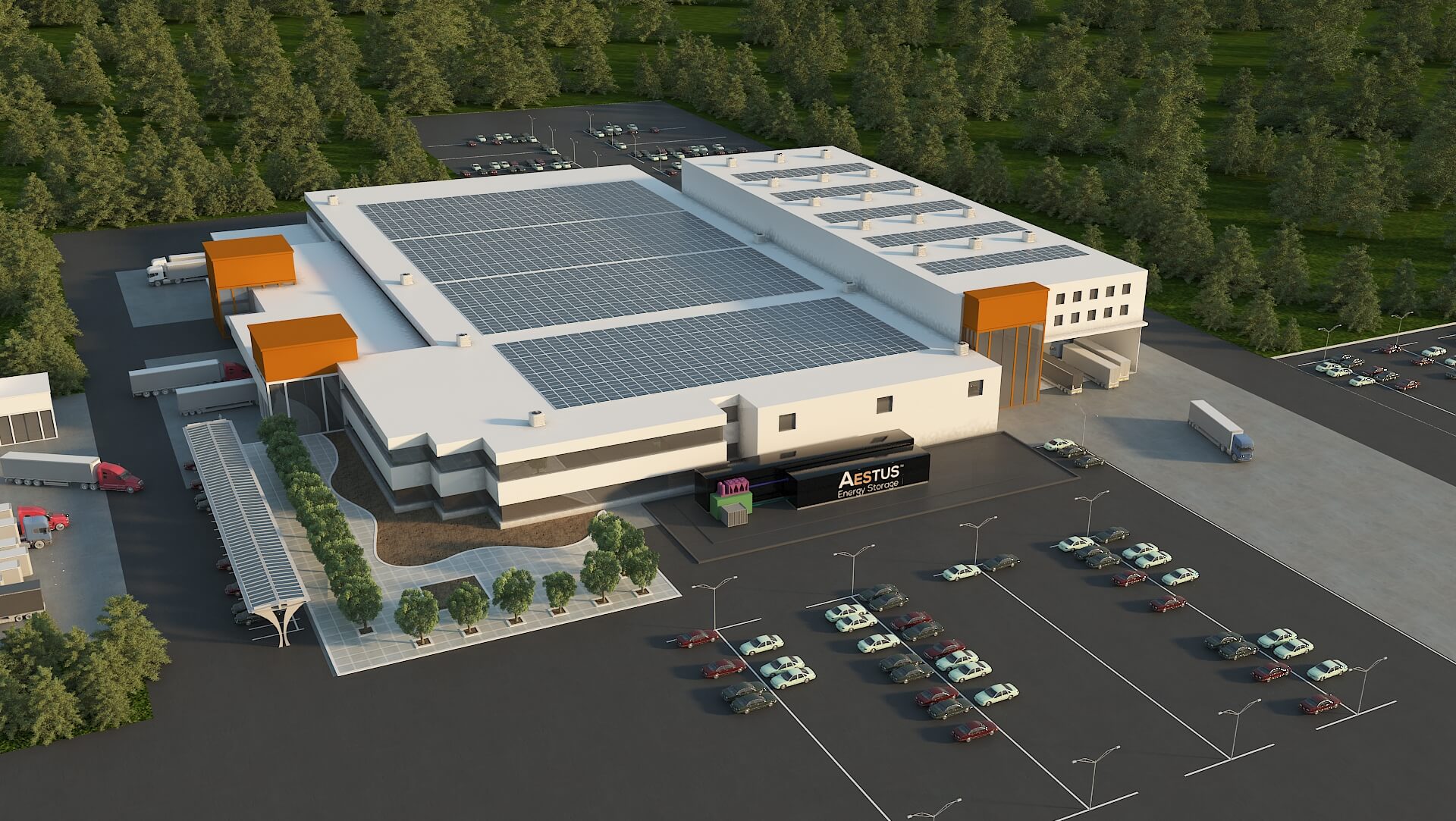 Customer solutions
to keep power on
Industries with critical power demands rely on a continuous supply of electricity to meet the needs of their customers.
Aestus Energy Storage offers advantages across multiple industries and limitless applications. Our technology improves on the efficiency and dependability of existing energy storage solutions – with increased power performance, minimal environmental impact, and significantly reduced operating costs.

Higher ROI. Lowest Costs.
Lowest lifetime costs are possible due to our uniquely efficient design – which includes higher duration discharge periods and a longer life.
The modular system also fits within a more compact footprint, creating a higher energy density – at about 1/10th the size of an equivalent power battery. Total efficiency provides energy storage at a lower cost than competitive solutions.

Scalable system configurations work easily within a variety of customer site needs – from 2- 20 MWh blocks and more –  as well as for systems with higher multi-MW requirements.
Packaged for safety and efficiency in different locations, our system provides fast ramp-up and almost instantaneous power.

Energy storage is now safer – without harmful chemicals, fire risk, or emissions. Our compact system can be placed closer to other equipment – and even within a commercial building.
Long-lasting performance also provides a more sustainable – and repeatable – stored power supply. Materials used are readily available – with no rare or environmentally-damaging elements.
Ready to serve larger applications with a scalable and compact solution.
Aestus offers a new approach to solving many limitations of existing energy storage systems.

AESTUS Energy Storage, LLC
Troy, NY 12180